Clorox Commercial Solutions® Formula 409® Glass And Surface Cleaner, Spray, 32 Ounces (Pack of 9)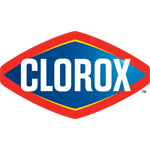 Clorox Commercial Solutions® Formula 409® Glass And Surface Cleaner, Spray, 32 Ounces (Pack of 9)
Formula 409® Glass & Surface Cleaner powerfully cuts through the grime found on many surfaces such as glass, mirrors and stainless steel. Formulated for streak-free, crystal-clear surface cleaning, Formula 409® Glass & Surface Cleaner removes smudges, fingerprints, and more - fast. From Clorox Commercial Solutions®, this spray cleaner is perfect for use in commercial kitchens, offices and schools. Spray every drop with Smart Tube® technology that reaches to the very bottom of the bottle.
• GLASS CLEANER: Make windows and glass shine with Formula 409 Glass and Surface Cleaner in a spray bottle for easy cleaning
• CLEANING SPRAY: Remove dirt and grime and get a powerful clean without any residue left behind
• MULTI-SURFACE CLEANER: Safely wipe down countertops and tables to remove smudges and fingerprints
• GLASS AND SURFACE CLEANER: This cleaning spray gives a streak-free clean to glass, mirrors, appliances, stainless steel and sealed granite
• GREAT FOR COMMERICAL USE: From Clorox Commercial Solutions, this glass and surface cleaner is ideal for use in offices, day care centers, schools, busy healthcare environments and other commercial facilities
Water, Dimethicone/Silica/PEG Distearate Antifoam, Ethanolamine, Fragrance, Lauramine Oxide, Liquitint® Blue HP Dye, Tetrapotassium EDTAContains no phosphorus
Use full strength. Spray Clorox Commercial Solutions® Formula 409® Glass & Surface Cleaner directly onto surface and wipe clean. No rinsing required. Note: Do not use on film-tinted windows. Usage: Windows, glass, mirrors, countertops, tabletops, stainless steel.To Refill: Twist trigger and pull up to remove. To replace trigger, align red tip tube on trigger over small opening inside bottle. Press down on trigger until it clicks into place. Refill only with this product.
KEEP OUT OF REACH OF CHILDREN