PURELL® Advanced Hand Sanitizer Gel 2000 mL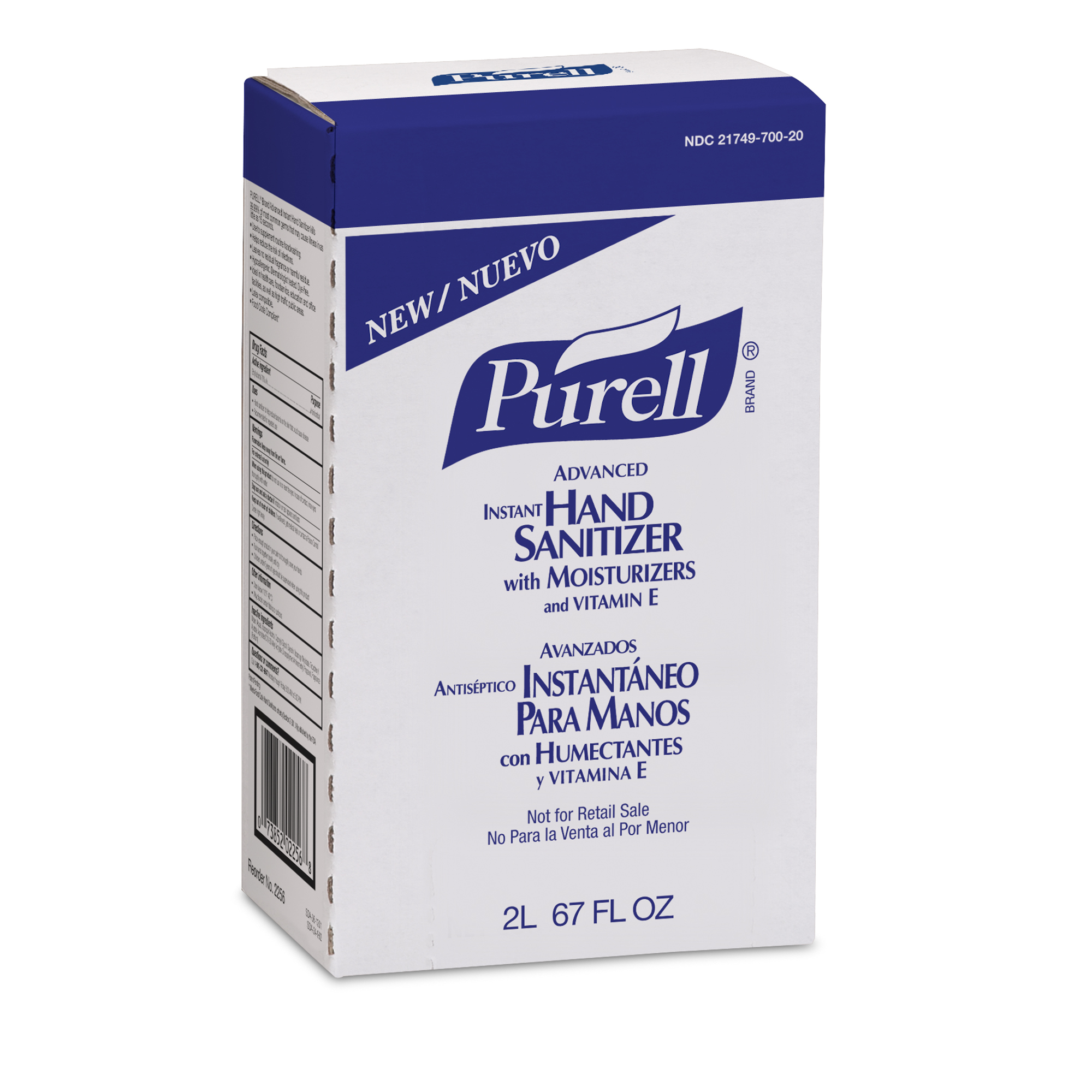 Color:

Clear

Dispenser:

NXT

Fragrance:

Fruity

Soap/Lotion Size:

2000 mL
PURELL Advanced Hand Sanitizer Gel, 2000 mL refill for NXT Maximum Capacity dispenser, is an antimicrobial gel that contains 70 percent ethyl alcohol to help reduce the number of germs on hands, and four moisturizers to help keep skin hydrated.
This refill bag fits in a PURELL NXT Maximum Capacity dispenser (sold separately). The hand sanitizer meets U.S. Food and Drug Administration (FDA) healthcare personnel hand-washing requirements.
GOJO Industries manufactures hygiene products, including hand washing, hand sanitizing, and skin care formulations under the GOJO, PURELL, PROVON, MICRELL, and AQUELL brands. The company, founded in 1946, is headquartered in Akron, OH.
Kills more than 99.99% of most common germs that may cause illness
Outperforms other hand sanitizers ounce-for-ounce¹;
Clinically-proven to maintain skin health²;
America's #1 Instant Hand Sanitizer³;
Removable pump for easier recycling