3M™ Easy Trap™ Duster Sweep & Dust Sheets, 5 in x 6 in, 60 Sheets/Roll, 8 Rolls/Case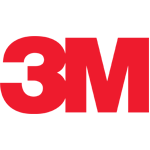 3M™ Easy Trap™ Duster Sweep & Dust Sheets, 5 in x 6 in, 60 Sheets/Roll, 8 Rolls/Case
MMM85922
MFG #: 7100081547
Sweep & dust sheets trap dirt, hair, sand and dust
Patented technology traps up to 8 X more dirt, dust and sand that conventional flat fringed cotton dust mops or a competitive sweeping dust cloth brand
Has the power to trap more hair than traditional dust mops and a competitive sweeping dust cloth brand
No special tool required. Use on existing floor tool or high duster.
Glides through and traps hair even on wet surfaces.
Convenient disposable sheets, no laundering required.
Ideal for picking up glitter and other small particles.
After one side is used, flip it over and use the other side.
Sheets are made with a minimum of 60% recycled content.
Packaging is made from a minimum 65% total recyled content. A minimum 35% of the total recycled content comes from post-consumer waste.
Patent: 3M.com/Patents (Product ID: Easy Trap)