B400 AUTOMATIC BATTERY STRAPPING TENSION TOOL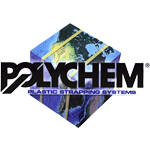 B400 AUTOMATIC BATTERY STRAPPING TENSION TOOL
Uniquely designed for a wide variety of applications. The B400 has a tension strength of up to 450 lbs. The B400 is available with one or two batteries.
The B400 can be used with both polypropylene and polyester plastic strapping. Accepted sizes include 3/8", 7/16", 1/2", and 5/8" wide. Accepted strapping thickness ranges from .019" - .030" thick.
Features:
Light Weight
Ergonomic Design
Easy Operation
Lithium Polymer Quick Charge Battery
Dimensions:
Length: 11.4"
Width: 5.5"
Total Height: 6.5"
Weight: 7.9 lbs.
Specifications:
Battery: 14.8V-2 A/H LI-PO
Max. Tension Force: 450 lbs.
Tensioning Speed: 5.9 in/sec
Strap Size: 3/8", 7/16", 1/2", 5/8" polypropylene or polyester
Thickness: .019" - .030"
NOTE: Battery and Charger included.