Clorox Healthcare® Citrace Hospital Disinfectant & Deodorizer, Aerosol Spray, Citrus, 14 Ounces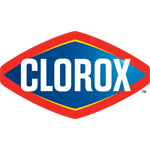 Clorox Healthcare® Citrace Hospital Disinfectant & Deodorizer, Aerosol Spray, Citrus, 14 Ounces
Color:

Pale Yellow

Contact Time:

5 Minutes

Covid 19:

Covid-19

Fragrance:

Citrus

pH:

9.5
EPA Registration Number: 67619-29
Clorox Healthcare® Citrace® Hospital Disinfectant & Deodorizer kills microorganisms on soft surfaces, hard surfaces and more. It kills 99.9% of bacteria on soft surfaces in just 30 seconds. It kills 24 microorganisms on hard surfaces in 5 minutes. With a fresh citrus scent, Citrace® eliminates odors from the air instantly. Intended for use in commercial settings.
• HOSPITAL DISINFECTANT: Sanitize the air and surfaces from harmful pathogens with Clorox Healthcare Citrace Hospital Disinfectant & Deodorizer spray
• DISINFECTING SPRAY: Disinfect in 5 minutes, killing 24 different types of microorganisms with the easy aerosol spray can
• MULTI-SURFACE CLEANER: Disinfect hard, non-porous surfaces and prevent the growth of mold and mildew on curtains, upholstered furniture and other soft surfaces and fabrics
• ODOR ELIMINATOR: Destroy odors by killing bacteria that cause them with a light Citrus scent to instantly freshen any room
• GREAT FOR HEALTHCARE FACILITIES: Use in Healthcare settings including hospitals, medical facilities, dental offices, veterinary offices and long term care facilities
Ethanol 66.34%, Dipropylene Glycol 5.31%, other ingredients 28.35, contains sodium nitrite
It is a violation of Federal law to use this product in a manner inconsistent with its labeling. Do not use on glasses, dishes or utensils. Efficacy tests have demonstrated that this product is an effective bactericide, virucide†, and fungicide in the presence of organic soil (5% blood serum). To Disinfect & Deodorize: Hold can upright 6"–8" from surface. Spray surface until thoroughly wet. Let stand for 5 minutes. Heavy soil must be removed prior to disinfecting. See product label for more information.
CAUTION: Causes moderate eye irritation. Avoid contact with eyes, skin or clothing. Wash thoroughly with soap and water after handling and before eating, drinking, chewing gum, using tobacco, or using the toilet. Avoid contact with foods. KEEP OUT OF REACH OF CHILDREN