Clorox Commercial Solutions® Disinfecting Wipes, Fresh Scent, 75 Wipes Each (Pack of 6)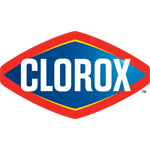 Clorox Commercial Solutions® Disinfecting Wipes, Fresh Scent, 75 Wipes Each (Pack of 6)
Color:

Clear

Contact Time:

3 Minutes

Covid 19:

Covid-19

Fragrance:

Fruity Floral

pH:

6.0 - 9.0
EPA Registration Number: 67619-9
Made for industrial cleaning, these disinfecting wipes clean and disinfect in one easy step. These sanitizing wipes are EPA-registered to kill 99.9 percent of germs including cold and flu viruses, E. coli, Salmonella, Staph, Strep, MRSA and the organism that can cause whooping cough. They also remove common allergens like pet dander, pollen particles and grass. One antibacterial wipe can kill bacteria in just 10 seconds, which is three times faster than before. Pre-moistened, thick, textured wipes are perfect for spills and dirt on a variety of hard, nonporous surfaces including acrylic, glass and vinyl. They quickly clean and disinfect high-touch germ hot spots, such as doorknobs, handrails and faucets, and are suitable for use on phones and keyboards. Clorox Disinfecting Wipes from Clorox Commercial Solutions are an essential tool for any office, daycare center, school, restaurant and other commercial facilities to stock.
• ANTIBACTERIAL WIPES: Clean and disinfect with a powerful multipurpose wipe killing 99.9% of bacteria and viruses and remove common allergens around your office
• MULTI-SURFACE CLEANER: These wet wipes breakdown grease, soap scum and grime so you can tackle any surface
• SCENTED DISINFECTING WIPE: Disinfect and deodorize with the fresh smell of Clorox scented wipes for a bleach-free, all-in-one cleaning alternative
• ALL PURPOSE WIPE: Germs and messes occur on more than kitchen counters and bathroom surfaces - safely wipe down desks, remotes, or clean up spills
• GREAT FOR COMMERICAL USE: From Clorox Commercial Solutions, these disinfecting wipes are ideal for use in offices, day care centers, schools, busy healthcare environments and other commercial facilities
Active ingredients: n-Alkyl (C14 60%,C16 30%, C12 5%, C18 5%) dimethyl benzyl ammonium chloride 0.145%, n-Alkyl (C12 68%, C14 32%) dimethyl ethylbenzyl ammonium chloride 0.14 5%, other ingredients 99.710%. CONTAINS NO PHOSPHORUS.
Open lid and pull out wipe from center of roll. The next sheet pops up automatically. When finished, close lid to retain moisture. Directions for Use: It is a violation of Federal law to use this product in a manner inconsistent with its labeling. Not for cleaning or sanitizing skin. Do not use as a diaper wipe or for personal cleansing. For surfaces that may come in contact with food, a potable water rinse is required. Do not use on glasses, dishes or utensils. These wipes will not harm most surfaces, including acrylic, fiberglass and vinyl. Not recommended for use on unpainted wood. TO CLEAN AND REMOVE ALLERGENS: Wipe surface with a wipe. Let air-dry. Allergens: Cat dander, cockroach debris, cockroach matter, cockroach particles, dog dander, dust mite debris, dust mite matter, dust mite particles, pet dander, timothy grass, pollen particles, grass. TO SANITIZE AND DEODORIZE: Use to sanitize/deodorize hard, nonporous non-food contact surfaces. Wipe surface. Use enough wipes for treated surfaces to remain visibly wet for 10 seconds. Let surface dry. For highly soiled surfaces, clean excess dirt first. Sanitizing organisms: Klebsiella pneumoniae, Staphylococcus aureus. TO DISINFECT: Use to disinfect hard, nonporous surfaces. Wipe surface to be disinfected. Use enough wipes for treated surface to remain visibly wet for 4 minutes. Let surface dry. For highly soiled surfaces, clean excess dirt first.
KEEP OUT OF REACH OF CHILDREN.CAUTION: Causes moderate eye irritation. Avoid contact with eyes or clothing. Wash thoroughly with soap and water after handling and before eating, drinking, chewing gum, using tobacco or using the toilet. Wear gloves for prolonged or frequent use.