Clorox Commercial Solutions® Urine Remover for Stains and Odors, Spray, 32 Ounces Each (Pack of 9)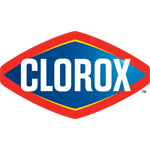 Clorox Commercial Solutions® Urine Remover for Stains and Odors, Spray, 32 Ounces Each (Pack of 9)
Clorox® Urine Remover for Stains and Odors tackles the toughest urine stains and odors. With the cleaning power of hydrogen peroxide, it quickly breaks down urine to eliminate odors and remove stains. This versatile cleaner is safe to use on most hard and soft surfaces. It is specially formulated for tough-to-clean porous surfaces, like grout, notorious for trapping urine odors. It also handles stains and odors on soft, absorbent surfaces like carpet and mattresses. This urine remover is also great for outdoor concrete, walls and flooring, laundry pre-treatment, pet stains, and bodily fluids removal including feces, blood, and vomit. Ideal for offices, day care centers, schools, hotels, restaurants and other commercial facilities.
• STAIN AND ODOR REMOVER: Clorox Urine Remover for Stains and Odors breaks down urine to eliminate odor, not mask it, while the powerful hydrogen peroxide cleaner removes stains
• PET URINE SPRAY: Specially formulated facility cleaner for protein based stains removes the lingering smell and evidence of cat urine and dog urine
• CARPET STAIN REMOVER: This powerful stain remover is safe to use on fibers and soft surfaces such as carpet, upholstery, mattresses and bed linens
• OUTDOOR STAIN REMOVER: The hydrogen peroxide formula disinfects hard, nonporous surfaces such as concrete, sidewalks, outdoor tile and grouting spots
• CLOROX CLEANER: This spray cleaner with an odor eliminating formula and dependable Clorox cleaning power is perfect to remove stains caused by humans or pets in homes, restrooms and businesses
• GREAT FOR COMMERCIAL USE: for use in hotels, long-term care facilities, locker rooms, schools and high-traffic restrooms. Packaging may vary
Contains hydrogen peroxide. Contains no phosphorus. Contains biodegradable cleaning agents.
Pull top to open and spray directly onto stain until completely covered. Rinse with water or wipe with a clean, damp cloth. For grout and tougher stains: Spray directly onto stain until completely covered. Wait 5 minutes, then rinse with water or wipe dry. For carpet, mattresses and upholstery stains: Blot stain with a clean, dry cloth or towel to absorb excess liquid. Spray directly onto stain until completely covered. Allow to stand for 3 minutes. Blot area with a clean, damp cloth. Repeated applications may be necessary for heavy or old stains. For outdoor use: Wash outdoor surfaces with water to remove debris and soils. Spray product directly onto area with stubborn urine stain or odor and allow to air dry.
Eye irritant. Do not get stain remover in eyes. If product does get in eyes, flush them with water for 15 minutes. If irritation persists, call a doctor. If swallowed, drink a glassful of water. Call a doctor or poison control center. Not recommended for brass or natural marble. Keep out of reach of children.