Clorox Healthcare® Hydrogen Peroxide Cleaner Disinfectant Spray, 32 Ounces - Pack of 9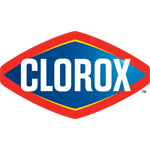 Clorox Healthcare® Hydrogen Peroxide Cleaner Disinfectant Spray, 32 Ounces - Pack of 9
Color:

Clear

Contact Time:

1 Minute

Covid 19:

Covid-19

Fragrance:

Cherry Almond

pH:

2.0 - 3.0
EPA Registration Number: 67619-24
Clorox Healthcare® Hydrogen Peroxide Cleaner Disinfectant kills microorganisms quickly on a broad range of surfaces. It is a ready-to-use one-step noncorrosive disinfectant cleaner that cleans and disinfects faster than the competition. It has 30 to 60 second hard surface disinfecting times on most bacteria and viruses. On soft surfaces like, curtains, chairs and couches, it kills bacteria in just 30 seconds. It is safe to used on several types of fabrics such as polyester and cotton and it will not harm canvas, nylon or polypropylene. It is EPA-registered to kill pathogens on both hard and soft surfaces. Conscious of patient and staff comfort, this cleaner it is formulated with no harsh chemical odors, fumes, or added fragrances. Intended for use in commercial settings.
• DISINFECTANT: Clorox Hydrogen Peroxide Disinfecting Cleaner disinfects and cleans surfaces quickly while killing germs and viruses in as little as 30 seconds
• MULTI-SURFACE CLEANER: Use this disinfecting spray cleaner on a broad range of hard and soft surfaces
• BLEACH FREE CLEANER: Clorox Hydrogen Peroxide Disinfecting Cleaner has no harsh fumes, bleach, VOCs or added fragrance and is non-corrosive
• SANITIZER: EPA registered to kill more than 40 microorganisms, including 13 antibiotic-resistant organisms
• GREAT FOR HEALTHCARE FACILITIES: Use in Healthcare settings including hospitals, medical facilities, dental offices, veterinary offices and long term care facilities
NON-BLEACH Active Ingredient: Hydrogen peroxide: 1.4%, other ingredients: 98.6%
This product is not to be used as a terminal sterilant/high-level disinfectant on any surface or instrument that (1) is introduced directly into the human body, either into or in contact with the bloodstream, or normally sterile areas of the body, or (2) contacts intact mucous membranes, but which does not ordinarily penetrate the blood barrier or otherwise enter normally sterile areas of the body. This product may be used to preclean or decontaminate critical or semi-critical medical devices prior to sterilization or high-level disinfection. This product cleans, disinfects and deodorizes hard, nonporous medical surfaces in one step with no rinsing required. TO CLEAN, DISINFECT AND DEODORIZE HARD, NONPOROUS SURFACES: Spray 6-8 inches from surface until surface is thoroughly wet. Allow this product to remain wet for contact time listed on label. Then wipe. For heavily soiled areas, a precleaning is required. Rinse with potable water for food-contact surfaces. For all others, no rinsing is required.
KEEP OUT OF REACH OF CHILDREN. CAUTION: Causes moderate eye irritation. Avoid contact with eyes or clothing. Wash thoroughly with soap and water after handling and before eating, drinking, chewing gum, using tobacco or using the toilet.