Clorox Commercial Solutions® Formula 409® Cleaner Degreaser Disinfectant, Refill, 128 Ounces Each (Pack of 4)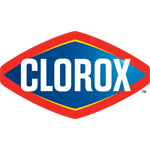 Clorox Commercial Solutions® Formula 409® Cleaner Degreaser Disinfectant, Refill, 128 Ounces Each (Pack of 4)
Color:

Clear

Fragrance:

Floral-citrus

pH:

10.5
Formula 409® Cleaner Degreaser Disinfectant dissolves grease, grime and food stains while killing 99.9% of germs. This EPA-registered disinfectant and sanitizer is formulated to kill Salmonella, Staph, E. Coli, and athlete's foot fungus on non-food-contact surfaces. From Clorox Commercial Solutions®, this degreaser and disinfectant powers through tough messes on a wide range of surfaces and is perfect for use in commercial kitchens, schools and office break rooms.
• REFILL BOTTLE: Dissolve grease and grime, good stains and other oil based dirt with Formula 409 Degreaser Disinfectant Spray Refill
• DISINFECTING CLEANER: Kill 99.9% of germs including salmonella, staph, e. Coli, and athletes foot fungus
• MULTI-SURFACE CLEANER: Deodorize and sanitize hard nonporous surfaces including non-food-contact surfaces
• DEGREASER: This disinfecting cleaner cuts through grease and disinfects surfaces throughout the workplace
• GREAT FOR COMMERICAL USE: From Clorox Commercial Solutions, this degreaser is ideal for use in commercial kitchens, schools, office break rooms food service facilities, busy healthcare environments and other commercial facilities
Active ingredients: Alkyl (C12 40%, C14 50%, C16 10%) dimethyl benzyl ammonium chloride 0.3%, other ingredients 99.7%
Directly apply with cloth, sponge, mop or trigger sprayer to completely wet surface and wipe clean. Repeat for heavily soiled areas. For surfaces that may come in contact with food, a potable water rinse is required. Not recommended for use on soft vinyl, varnishes or aluminum. For painted surfaces, test small area first. TO CLEAN FLOORS: Mix 1 cup of this product per gallon of warm water and apply with mop. See product label for more information.
KEEP OUT OF REACH OF CHILDREN. CAUTION: Causes moderate eye irritation. Avoid contact with eyes, skin or clothing. Wash thoroughly with soap and water after handling. Avoid contact with food.