PURELL® ES6 Soap Dispenser 1200 mL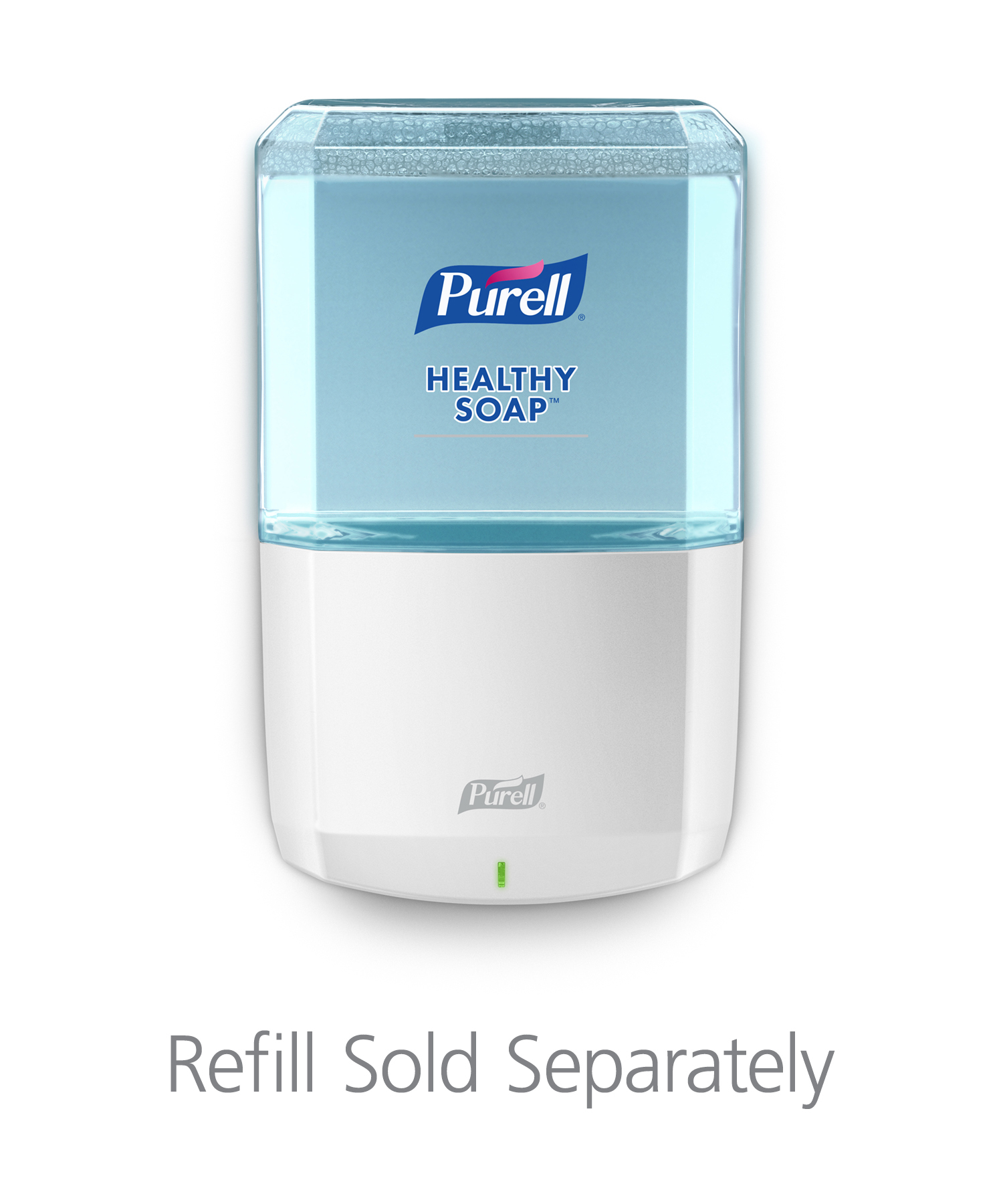 Color:

White

Dispenser:

ES6

Soap/Lotion Size:

1200 mL
Show you care about cleanliness and the well-being of people in your facility with the PURELL ES6 Touch-Free Soap Dispenser. Built on over 65 years of dispenser engineering experience, the ES6 system is beautiful, durable, and reliable. The PURELL ES Touch-Free Soap Dispenser is designed for facilities where image or infection control programs are important.
The PURELL ES6 Dispenser works with PURELL HEALTHY SOAP foam soap refills. Each 1200 mL refill holds up to 1,330 uses of soap, which minimizes change outs. Refills are SANITARY SEALED with a fresh dispensing valve to lock out germs. PURELL self-lathering foam soap washes away dirt and germs without unnecessary ingredients that irritate skin. Plus, PURELL foam soap rinses cleaner than liquid soap without leaving drips and messes in the sink, reducing the time to clean sink areas.
Case Includes: 1- PURELL ES6 Touch-Free Soap Dispenser in White, adhesive mounting tape, 4 C-cell batteries. Dispenser dimensions are 7.3 h X 3.45 w X 5.18 l. PURELL HEALTHY SOAP refills sold separately. PURELL soap refills for ES6 dispensers include 6474-02, 6476-02, 6476-06, 6470-02, 6471-02, 6472-02, 6473-02, 6473-06, 6477-02, 6479-02, 6480-02, 6480-06, 6484-02, 6484-06, 6485-02, 6486-02.
GOJO Industries, a purpose-driven Family Enterprise, invented the first commercial soap dispenser in 1952, and we are the leading manufacturer of skin care products for businesses.
complements decor and the AT-A-GLANCE refill design provides the easiest way to see when refills need to be changed
ES6 Dispenser works with PURELL HEALTHY SOAP foam refills. Each 1200 mL refill holds 1330 uses, minimizing change outs. PURELL foam soap rinses clean, without leaving drips and messes in the sink