PURELL® Hand Sanitizing Wipes 270 Count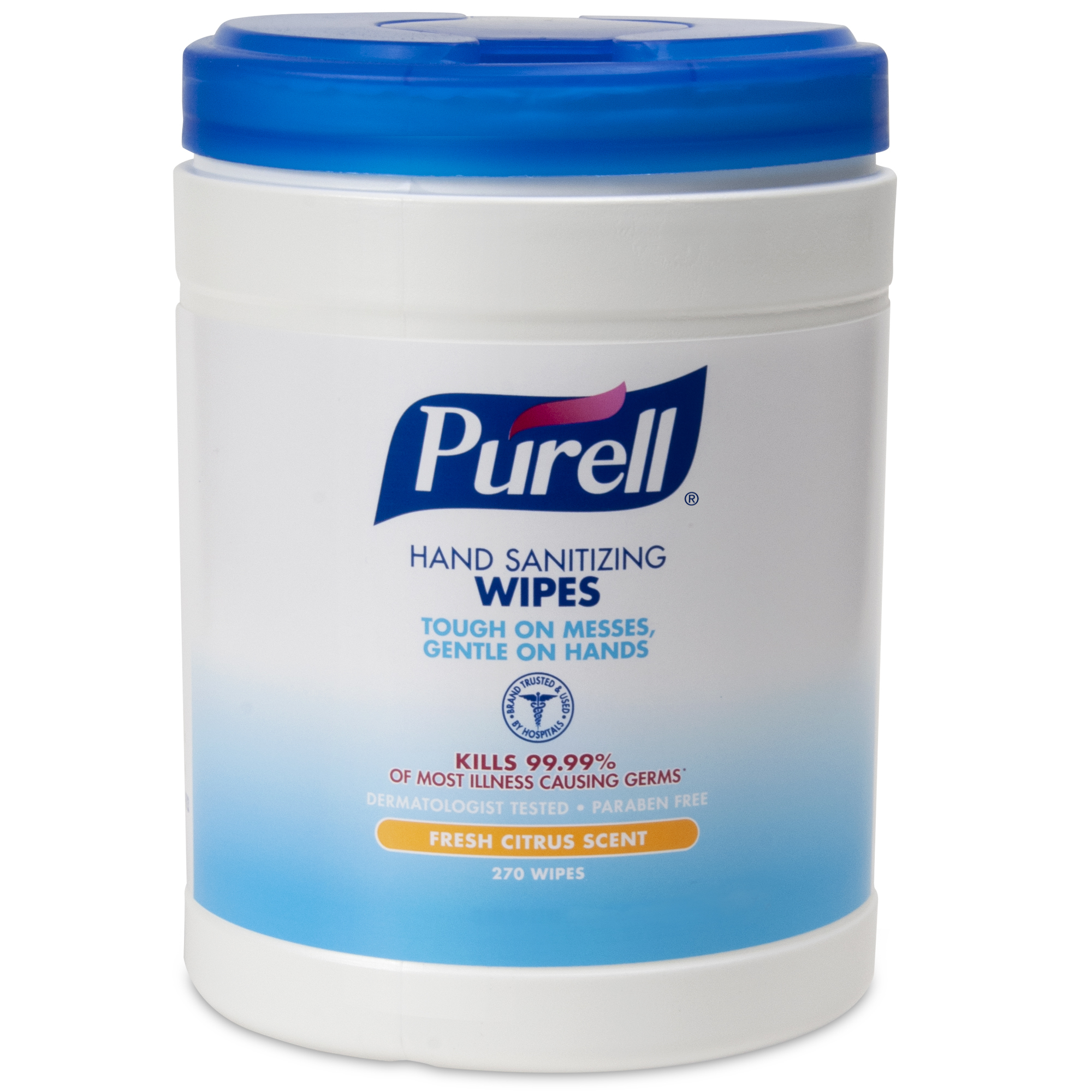 Color:

White

Scent:

Citrus
Eliminate germs and show you care about the well-being of your workforce with these fresh citrus scent PURELL sanitizing wipes. Designed to kill 99.99 percent of germs on contact, these sanitizing wipes are ideal for your office kitchen, break room, or cubicle.
PURELL products project a quality image that extends to your entire operation. In a recent survey, 79 percent of people said that seeing PURELL products makes them feel better about the facility's cleanliness.
Antimicrobial premoistened hand wipes with 0.13 percent benzalkonium chloride to help reduce the number of germs on hands and remove light soils. The wipes are textured to help them easily wipe away spills, while the fresh citrus scent leaves behind a pleasing fragrance. This canister contains 270 wipes, ideal for high-traffic areas. You can use them anytime for quick cleanup.
This case pack includes six 270-count Hand Sanitizing Wipes. Compatible with PURELL wipe dispenser, stations and brackets (9001-01, 9014-01, 9010-DS, 9118-DSLV, 9115-DS1C) sold separately.
GOJO Industries, a purpose-driven Family Enterprise, invented the PURELL brand and the hand sanitizer category 30 years ago. We are committed to using the best science available to make the world a better place.
In a survey, 80 percent of people said seeing PURELL products left them with a positive overall impression of the business