PURELL® TFX Dispenser 1200 mL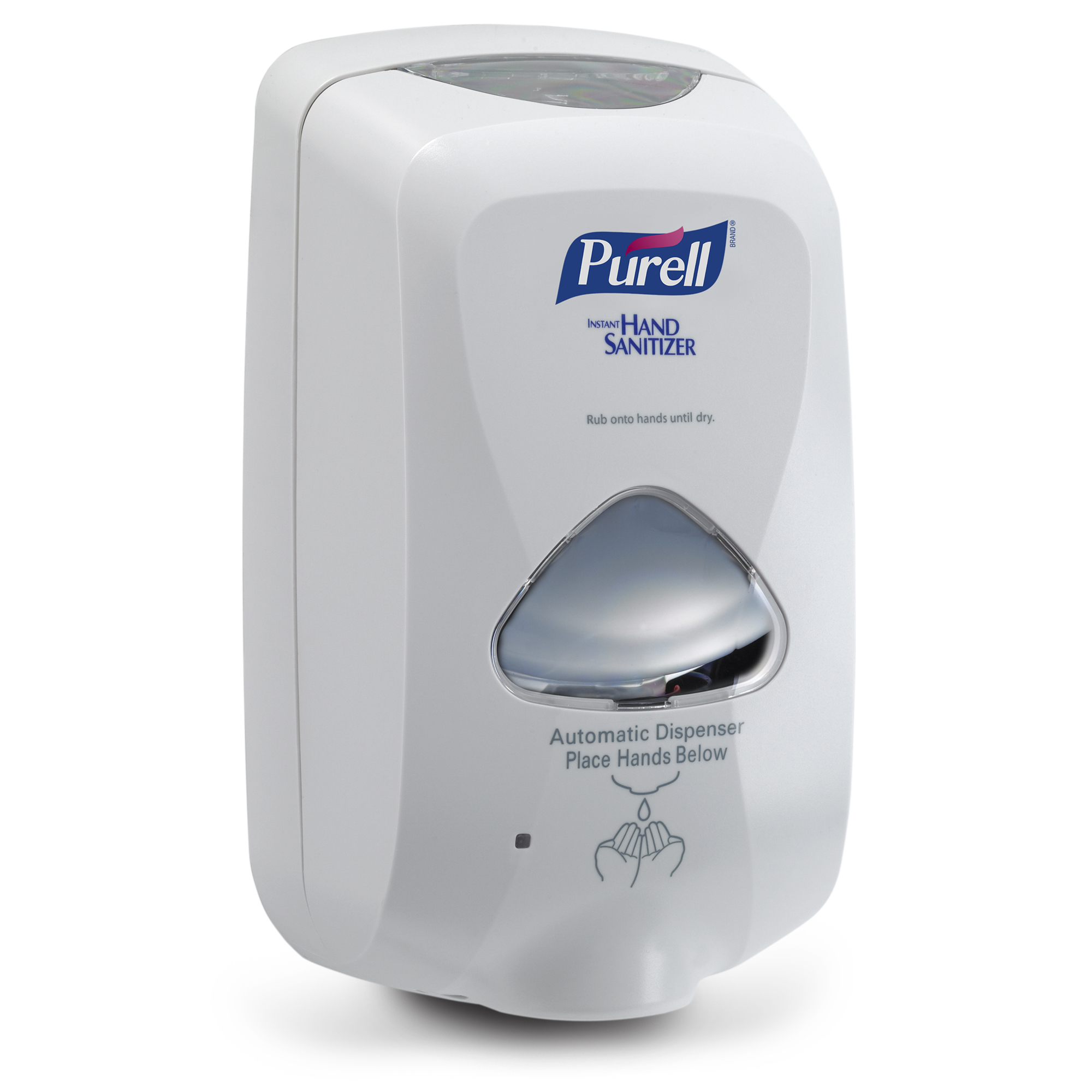 Color:

White

Dispenser:

TFX

Soap/Lotion Size:

1200 mL
This highly durable touch-free dispenser and highly effective hand sanitizer are proven to help kill germs in homes, businesses and healthcare settings. The PURELL Hand Sanitizer refill works with the TFX touch-free dispenser.
TFX is the No. 1 commercial touch-free system. With millions of units installed, across billions of uses, TFX dispensers and refills are designed to be easy to maintain and be reliable. GOJO stands behind the product for the life of the dispenser. When you run out of sanitizer getting a refill is fast and easy. Purchase hand sanitizer item 5392-02 which contains 2 - 1200 mL SANITARY SEALED refill cartridges. Each 1200 mL refill holds up to 1500 uses of sanitizer.  
Case Pack Includes:  1 - 1200 mL PURELL TFX Touch-Free Dove Grey Soap Dispenser, adhesive mounting tape. Dispenser requires 3 "C" Alkaline batteries that are NOT included. Dimensions are: 10.58 h x 4.09 w x 6.0. 
GOJO Industries, a purpose-driven Family Enterprise, invented PURELL 30 years ago. Our team of inventors and scientists strive to make it easier, more effective and gentle for us to clean our hands
No. 1 hand sanitizer most used by hospitals and proven to kill 99.99 percent of most common germs that may cause illness without damaging skin – even after repeated uses
Formulated to be gentle on skin with four conditioners.
Free of preservatives, dyes, triclosan, parabens, and phthalates.
USDA Certified Biobased with 93 percent Biobased content
PURELL Advanced Sanitizer Refill, coupled with TFX Touch-Free Dispenser, helps eliminate germs on hands.
Each refill is SANITARY SEALED with a fresh dispensing valve