ScotchBlue™ ORIGINAL Painter's Tape, 2090-48A-CP, 1.88 in x 60 yd (48 mm x 54,8 m), Contractor Pack, 6 Rolls/Pack, 4 pks/cs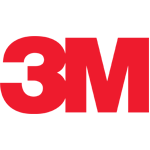 ScotchBlue™ ORIGINAL Painter's Tape, 2090-48A-CP, 1.88 in x 60 yd (48 mm x 54,8 m), Contractor Pack, 6 Rolls/Pack, 4 pks/cs
MMM09168
MFG #: 7100217883
This tape removes cleanly without adhesive transfer or surface damage for up to 14 days, even in direct sunlight. It is a medium adhesion tape that is ideal for painted walls and trim, woodwork, glass and metal.
Ideal for use on smooth or lightly textured walls, trim, glass and metal
Sharp paint lines on a variety of surfaces
#1 selling painter's tape in the U.S.
Removes cleanly up to 14 days with no sticky residue
Medium adhesion level removes easily, while protecting your surfaces
Indoor or outdoor use
Size: 1.88 in x 60 yd
Pack out: 6 Rolls/Pack
For great paint results make sure the surface is clean, dry and dust-free so that the tape sticks properly. Next apply tape onto the surface while pressing down as you go, then secure the tape by pressing down on it firmly with a smooth edge. And lastly let the tape set for about 30 to 60 minutes before painting.
Wait until the paint is dry to the touch before removing the tape. Lift it up by slowly pulling it back on itself, then removing at a 45 degree angle.