Cleaning Checklist for Back to School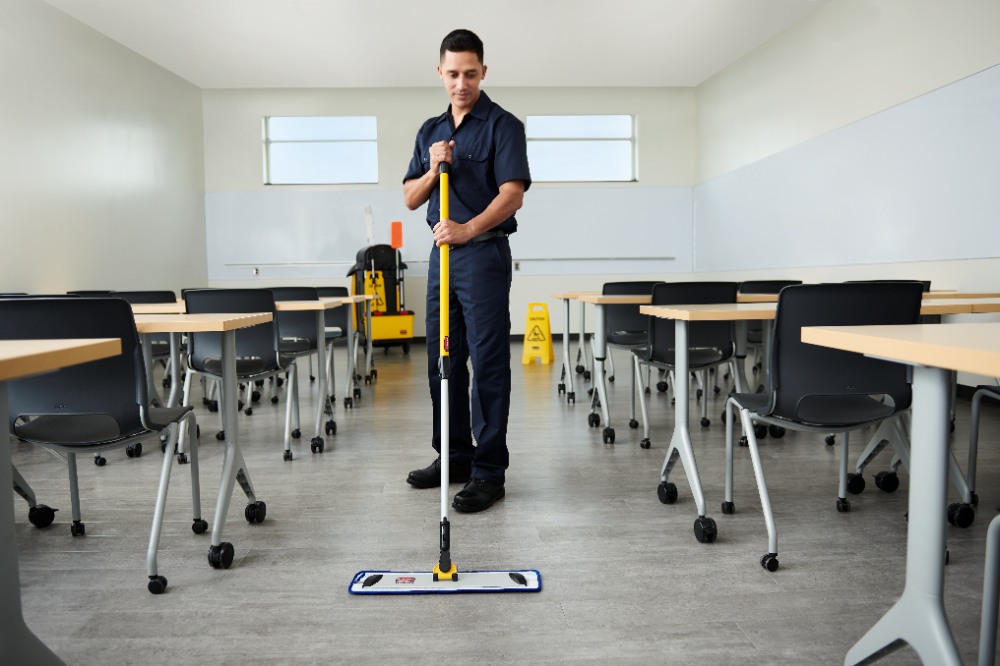 As schools are starting to develop a Back-to-School plan for this new normal that the COVID-19 Pandemic has presented, Rubbermaid Commercial Products has created a Cleaning Checklist that will help you and your team ensure the safety of staff and students throughout all areas of your school.
Here are two important things to remember before diving into the checklists:
Don't forget to clean visibly dirty surfaces with water and detergent prior to disinfecting
Ensure proper dwell time is met and let air dry
Classroom Cleaning Checklist
Disinfect individual desks
Dust mop and wet mop the floor
Carpet disinfection
Common Area Cleaning Checklist
Disinfect entryway and lobby
Disinfect common spaces
Waste disposal
Disinfect lounge seating area
Disinfect lounge high-touch areas
Dust mop and wet mop the floor
Auditorium & Library Cleaning Checklist
Disinfect auditorium high-touch areas
Disinfect auditorium
Disinfect library area
Disinfect study area
Dust mop and wet mop the floor
Dining Hall Cleaning Checklist
Sanitize food prep area
Sanitize surface areas and equipment
Disinfect shared appliances
Disinfect dining hall serving line
Disinfect dining hall tabletops and common areas
Dust mop and wet mop the floor
Restroom Cleaning Checklist
Disinfect sink and counter
Clean mirrors
Disinfect toilet bowl and surface
Restock supplies and waste disposal
Dust mop and wet mop the floor
Make sure to wear disposable gloves and ensure proper ventilation while cleaning and disinfecting the restroom.
Additionally, the CDC recommends providing adequate supplies to support healthy hygiene behaviors, including hand sanitizer and touch-free trash containers. Ensure hand sanitizer stations are placed in visible locations and are refilled regularly.
For a more detailed cleaning checklist please click the following: