We have had our friend, Richard Bodo, to Michigan a few tim
es over the years so we wanted to provide a link to his recent ISSA video clip on Vacuuming 101. His message is spot on, and our Equipment Sales and Service department preach this everyday: http://www.issa.com/video#387
A simple inspection and minor maintenance can and should be done by the users each time they use that piece of equipment. This not only ensures equipment is operating properly, it can verify that it is safe to operate and also adds to the life of the equipment. If you ask our Equipment Service team about what they have seen in the field, they have seen about everything and many pieces of abused equipment. Here is an example of a vacuum that had been in use for approximately 30 days.
When you purchase a piece of equipment from Nichols, you typically will be offered an installation in-service at your site to teach users how to properly operate along with some minor repair tips they should be able to conduct before and after us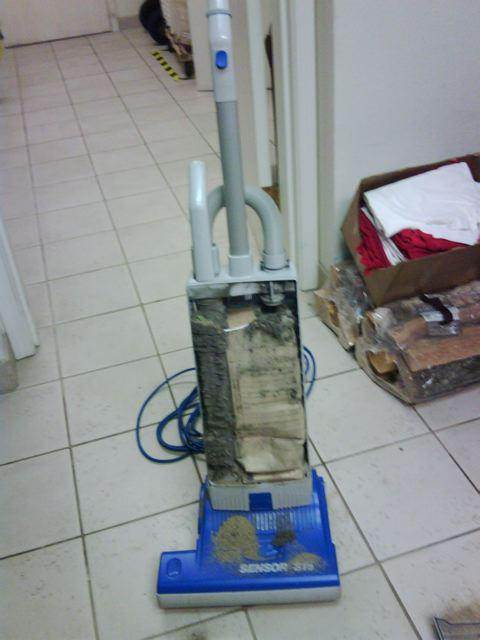 e. We also provide a checklist like the sample below for each piece of equipment and it is encouraged to keep that handy, near where the equipment is stored and easily accessible to users. Checklist Windsor Versamatic VSP 2 per page
Equipment should be viewed as an asset and investment by everyone and treated that way. What does your equipment maintenance program look like? Do you have the right equipment for your space types? If you are not sure or need some help contact us for an appointment today. Let us help you get your equipment in shape!