Nichols Acquires DawnChem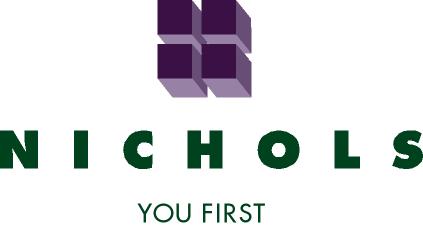 Nichols is proud to announce a very strategic acquisition in the Cleveland, Ohio market. To support their continued strong growth and expansion, Nichols has acquired DawnChem, significantly expanding their presence in the Northeast Ohio area. The agreement was closed on Monday, June 10, 2019 and is the latest of numerous acquisitions completed since Nichols was founded in Muskegon, Michigan in 1936.
DawnChem has been in business since 1977 as a family owned and operated cleaning supplies and equipment company. They are a great fit with Nichols current product and service offering. The acquisition further reinforces the Nichols position as the leading provider of solutions for clean and healthy facilities and the safe shipment of products.
DawnChem President, Ed Rossi, "I am personally excited to be a part of this new company as we evolve and integrate the experience of the DAWNCHEM team with the resources of Nichols. Nichols-DawnChem will provide our customers with tremendous new product offerings and opportunities along with over 80 years in distribution excellence."
"DawnChem has 42 years of strong relationships built by an impressive team of associates. We are thrilled to have them join the Nichols family. We are also very pleased that Ed will remain with Nichols as General Manager." said CEO Mike Olthoff.
Nichols has been a preferred distributor to the industrial, food processing, education, building service contractors, healthcare and hospitality industries since 1936. Our passionate associates are creative problem solvers that provide solutions for clean and healthy facilities and the safe shipment of products through the promise of I.K.E., Innovation, Knowledge and Excellence. Based in Norton Shores, MI with branch locations in Grand Rapids, Greater Detroit, Holland, Traverse City, Bowling Green and Cleveland, OH, Ft Wayne and Indianapolis, IN and Decatur, IL.