What's a nickel worth?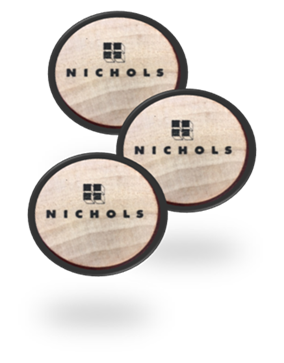 Here to Help (#H2H) because that's how we roll (#THWR) aren't just tag lines at Nichols, it is in our associates' DNA and they work towards projecting that in every customer interaction (external and internal) every day. Giving our customers an experience that will hopefully leave them glad that they do business with Nichols and wishing that all their suppliers treated them the way Nichols treats them. At least that's what we are aiming for.
Why do our associates work so hard to deliver on our YOU FIRST brand promise? Well, it's the right thing to do, but they also are working on earning a Nichols Nickel. Yes, you read that right – we have an internal recognition program that helps drive our associates to go the extra mile to deliver a memorable customer experience.
While we know associates are motivated differently, we feel like our internal recognition program offers something for everyone. Some people like to receive the recognition publicly. They like to be on the stage receiving the "well done" in front of their peers. Follow us on social media you will notice our monthly shout outs of our associates.
Some people like to get "gifts" for their efforts. They can "buy" items from our Nichols Store with their Nichols Nickels. Yet, other people really like to be recognized privately by their direct manager, which we do as well. When a nomination is received, we notify them and their manager so that there can be additional recognition done by their manager during their next one-on-one or casual interaction.
Associates' like that they have an easy way to recognize a co-worker who stepped up for them or for a customer on their behalf beyond the "thank-you". This program gives them an avenue to be able to give them something tangible for their effort. We also get nominations when associates demonstrate Innovation, Knowledge, or Excellence (I.K.E.). This allows for associates to be more inclined to pass on their knowledge to others or work on projects that are innovative and help us be excellent in everything we do. So here at Nichols it isn't a "penny for your thoughts" it's worth a Nickel!
If you have a Nichols Associate that you feel should be recognized, you can nominate them for a Nickel too! Simply click the A+ icon at the top of the website to submit a form or email me at hr@enichols.com or nickels@enichols.com. We'll make sure your nomination gets turned in to a Nichols Nickel.
In a time when the world needs a little ray of sunshine, we wanted to convey the importance of recognition programs and pull back the curtains a bit so you, our customers, could know how we make the magic happen at Nichols!
If you would like to discuss our programs in more detail or bounce some ideas my way, I would love to have a conversation. You can reach me at hr@enichols.com. After all, I am #H2H (Here to Help).