Wipe It Up!
Messes are a part of life. Making them while you're cooking or generally working with food is even expected! We're not here to shame anyone for making a mess, but we may judge how you choose to clean up after yourself. Are you a let it soak type of cleaner or a wipe it down right away type? Here at Nichols, we want to make sure you're aware of all your cleaning options before you start tackling the big messes.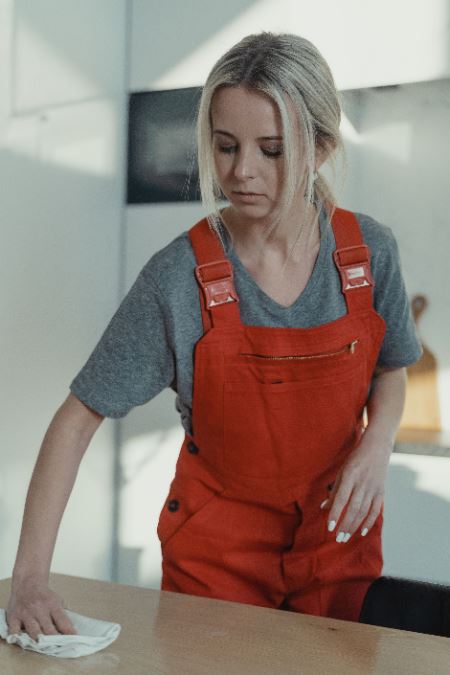 Let's start easy, you have a small yet sticky spill on your countertop. There's enough spillage that you should go after it right away, but the overall damage is minimal. You need a quick solution with fast acting results, for these kinds of messes we recommend a wet wipe with either disinfecting or sanitizing properties. These pre-moistened wipes don't require bottles or sponges to attack germs head on. They are also disposable, each mess gets its own wipe without all the fuss!
Maybe you're still dealing with lighter messes, but disposable wipes aren't really your thing. We get that! That's why we also offer a variety of microfiber cloths are able to stand roughly 200 commercial launderings, so you can keep cleaning with them, longer. Works for wet cleaning with additional chemicals and supplies or even for dry messes like simple dusting on all surfaces.
We get it, not all messes can be wiped away with ease, especially in the kitchen! Disposable Foodservice Towels are a must-have for any kind of operation dealing with food. WypAll wipes are designed with an innovative fast-absorbing material that are made durable for scrubbing caked-on messes. Constructed with soft pulp fibers that are bonded to a polypropylene sheet, these bulk wipes can clean up after grime, oil, and even be used to prep surfaces with solvents! However you have messes in your facility, we're here to help along the way.