Nichols "New" Website Features
Since so much and yet so little has happened since February, you may have missed that Nichols launched a brand new website.
Many of our public site features have moved over to the new site but now there's more than ever. With the COVID-19 crisis, we've created a whole new area. Our #BetterTogether page features four segments:
1- Nichols updates... ongoing links to customer communications and policy changes regarding the current situation.
2- Industry Resources... links to vendor letters, resources and updates as well as a link to our COVID Defense related products.
3- #BetterTogether for Healthy Teams & Facilities... access to print informational posters and link to aligned videos, and
4- Nichols Equipment Service resources.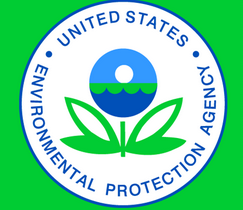 Under Industry Resources and also under Cleaning Chemicals/COVID Defense … you will find our Nichols disinfectants that are approved by the EPA under the emerging pathogen standard or for Human Coronavirus. We put some extra data points into these specific products in this unprecedented time. You will find a secondary label or in-use label for each product, a link to their EPA registration via the EPA number, and a clearly stated dwell time as it pertains to Coronavirus.
Under our Value Added Services menu, we also are featuring new pages on our DCS program. DCS, or Documented Cost Savings, is our new strategic initiative that quantifies and formalizes the cost savings that Nichols has provided to our customers for years. The main page in this section features an evolving infographic that shows quantified amounts of these featured customer projects. Some featured cost savings include:
the GP KOLO smart restroom system that reduces waste and rework
social distancing matting or decals, COVID-19 signage, and hand sanitizer programs that increase workplace safety
hand soap conversions from liquid to foam to reduce waste.
We help you save where it matters, so we can all get back to work.
And in getting back to work, it may be time for you to try the new Nichols online order system. You may enjoy the options, modernized product views and expanded attributes that make search a breeze. As an example, in chemicals you can search of course by sub-category but then also by size, color, pH, manufacturer, dilution, and more. In liners, you can choose by gauge, volume, size, pack configuration, color and more. The content and attributes continue to expand, so if you have suggestions please send them to us!
If you have not already activated an account, please contact your customer service representative to do so. Due to our enhanced security features on the new platform, users were not automatically migrated over to the site. Fan favorite features like your Order Sheets were moved over, once you are logged in you can find these under "My Lists". A dashboard with your sales representative's and customer service representative's contact information, along with recent orders and the ability to search orders and invoices keeps top links easy to find. If you have any questions or suggestions for the new site, please feel free to reach out to me directly, tina.saunders@enichols.com